Over the weekend I had the opportunity to be part of some real world testing of a few different driving lights, comparing to the new boy on the block, Fyrlyt.
To say that I was impressed would be an understatement. These are possibly the best lights I've ever seen, and I've seen and owned all the big names, plus a few others. Well made with innovative design features that recognise the harsh reality of life on the front of a moving vehicle plus light output that puts even boosted HIDs to shame.
Here are a few pictures:
As a reference point, standard Triton low beam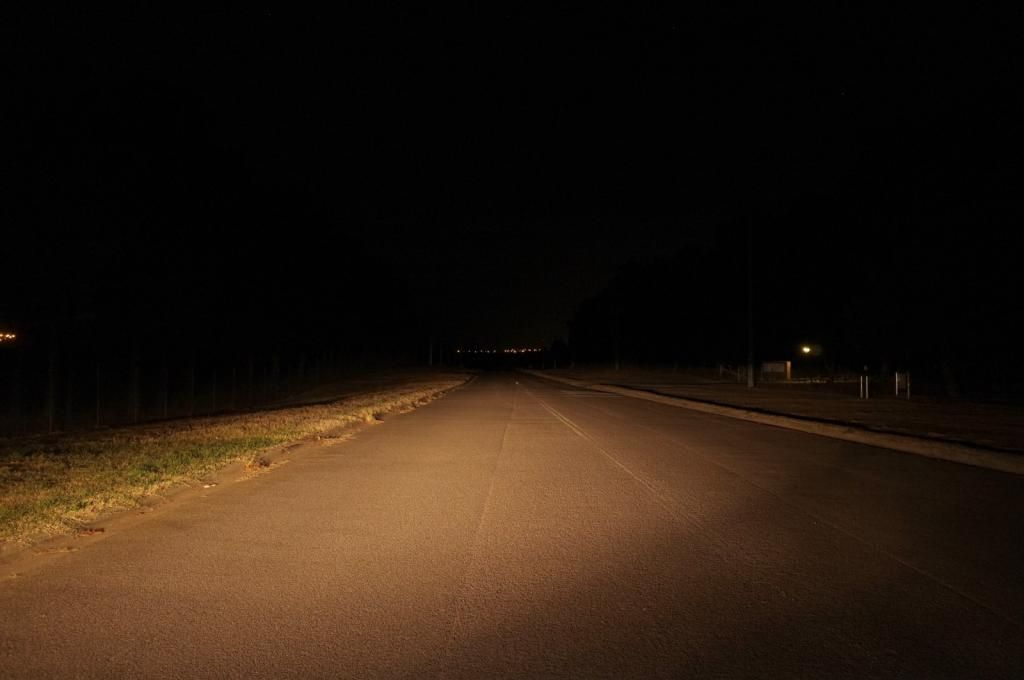 Standard Triton high beam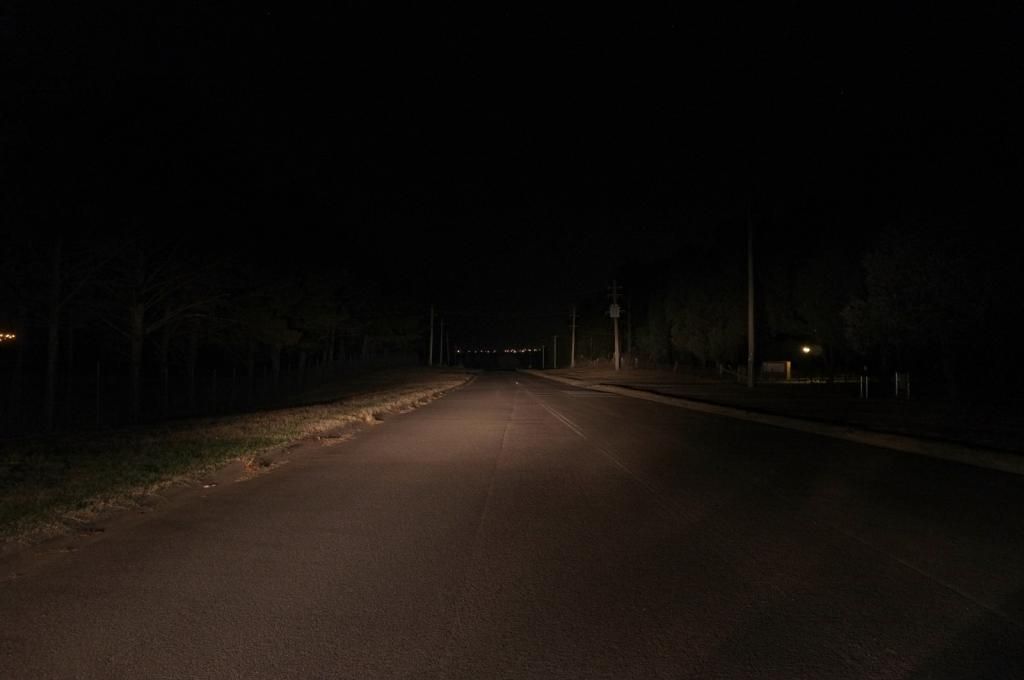 Nane (1 x spot, 1 x spread) with 100 watt HID, 8000K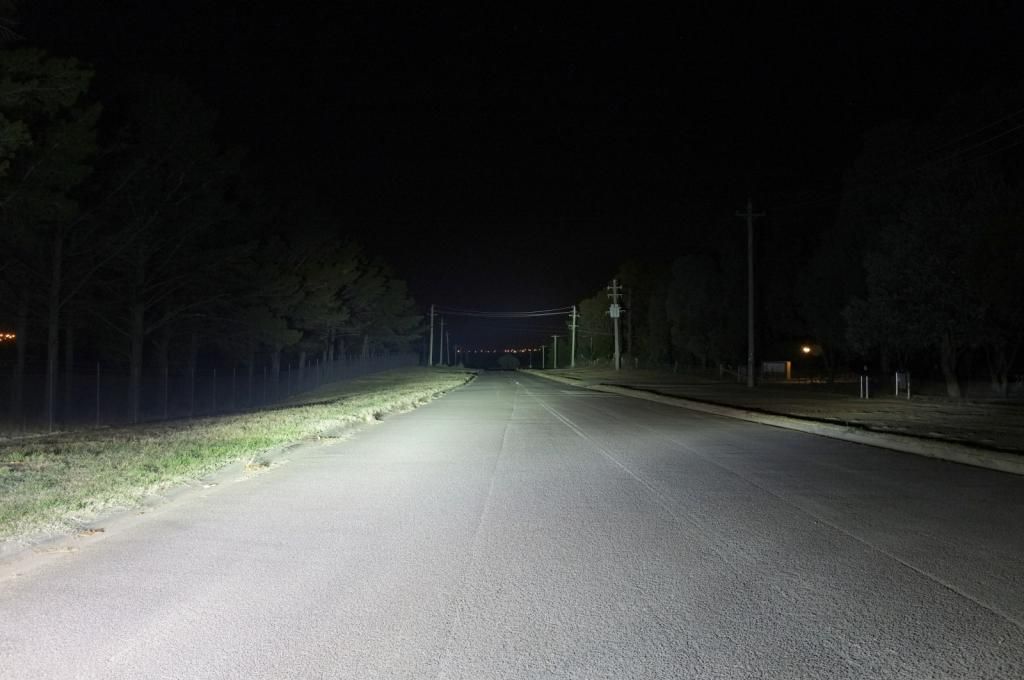 Hella Rallye 4000 Ref 17.5 spread driving beam, standard 100 watt halogen bulbs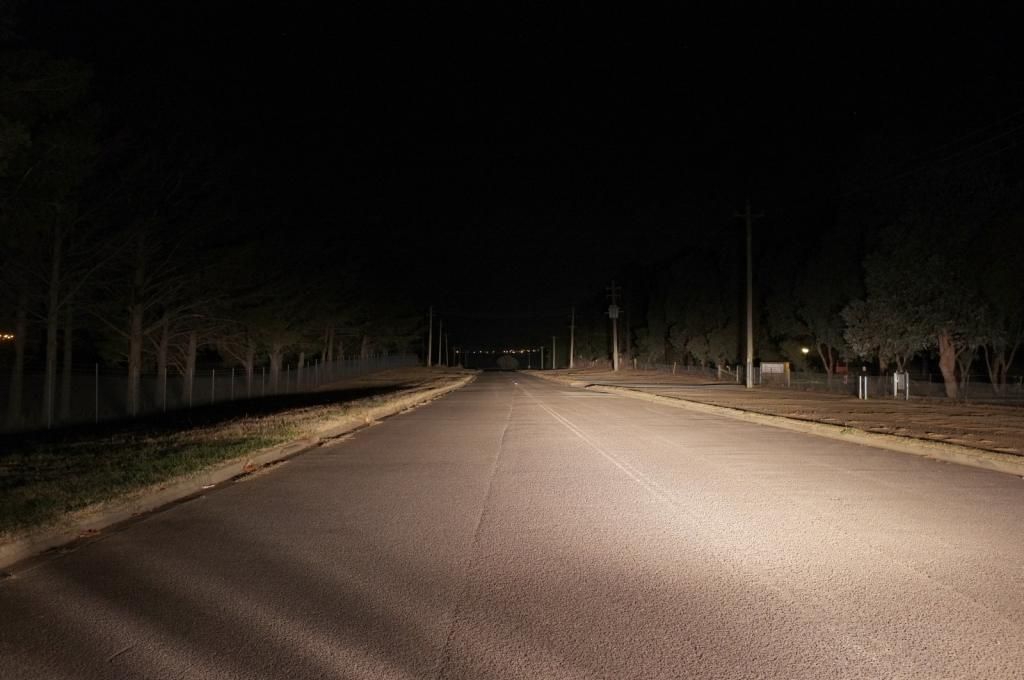 Lightforce Genesis spot beam, with 35 watt HID, 4300K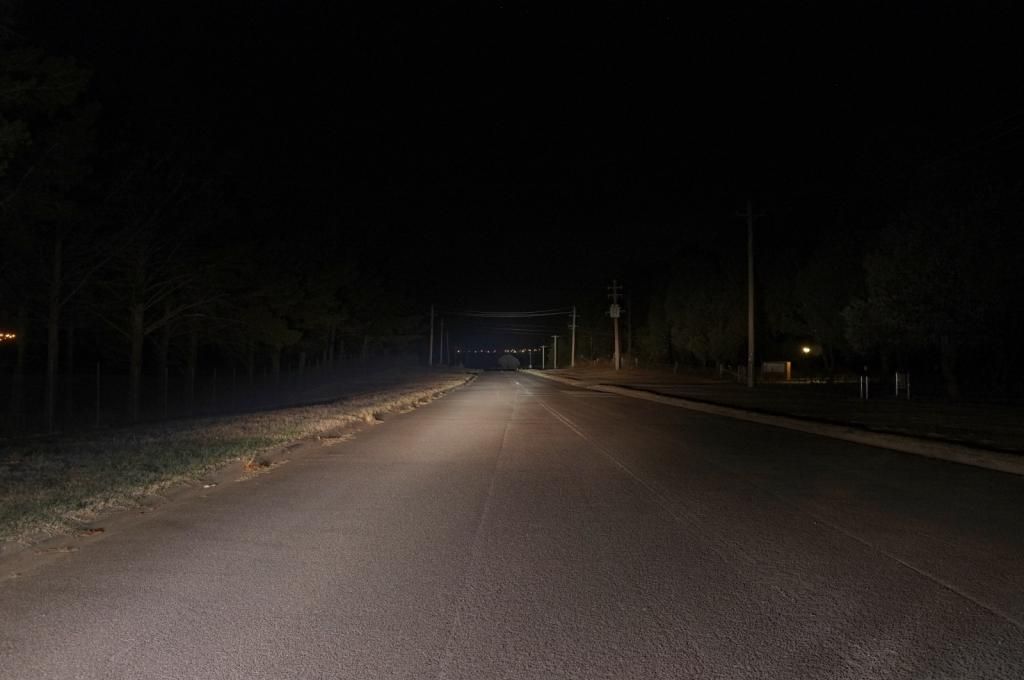 Fyrlyt, spread beam mode
Fyrlyt, spot beam mode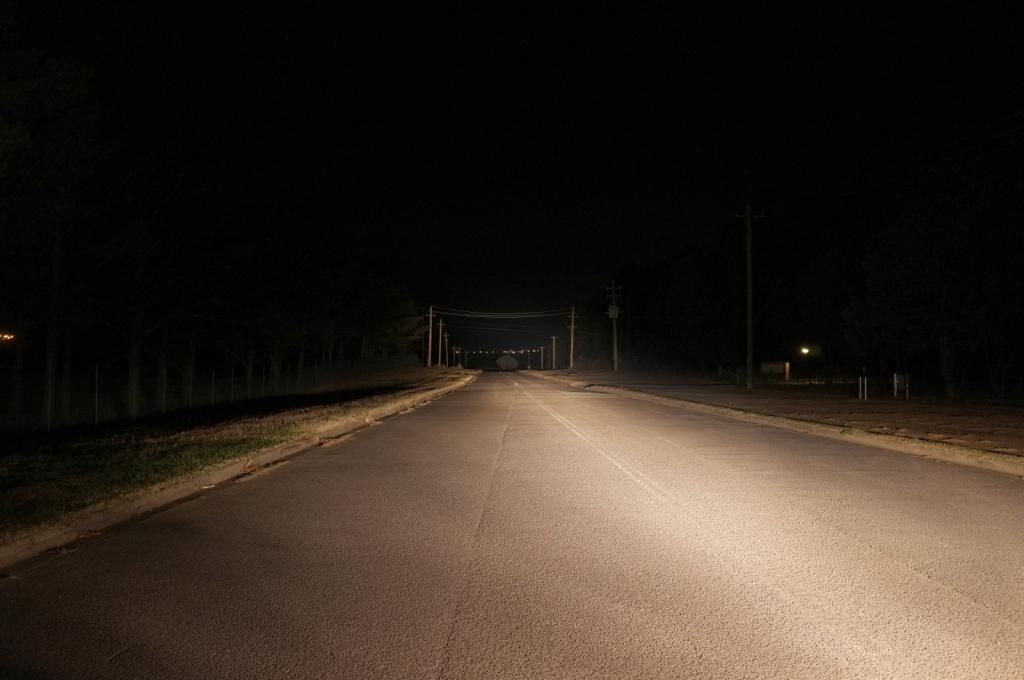 Distance to the tree at the end of the road was 420m. Not ideal for very long range beams but indicative for comparison purposes.
A couple of comments:
- Don't be deceived by the mass of light from the boosted HIDs - notice how little you can see outside of the immediate lit area
- The Lightforce Genesis were much too narrow in this company, even though they are much wider than other Lightforce offerings
- Look at how well the halogen lights (both Hella and Fyrlyt) light up the edges of the road and the colour and contrast definition of things like the telegraph poles.
Edit: I believe about $600/set although street prices may be a little lower. Not bad value for 5000 lumens/light.