Fitted my fumoto today when I dropped the oil at 7666km. great little unit and will be a piece of cake to do changes in the future. This is the F106N. I have site sponsor Prestige/custom bashplates and as the pictures show there is still plenty of clearance on the hose "nipple" for anyone that was worried about that.
looking from front towards rear
looking from drivers side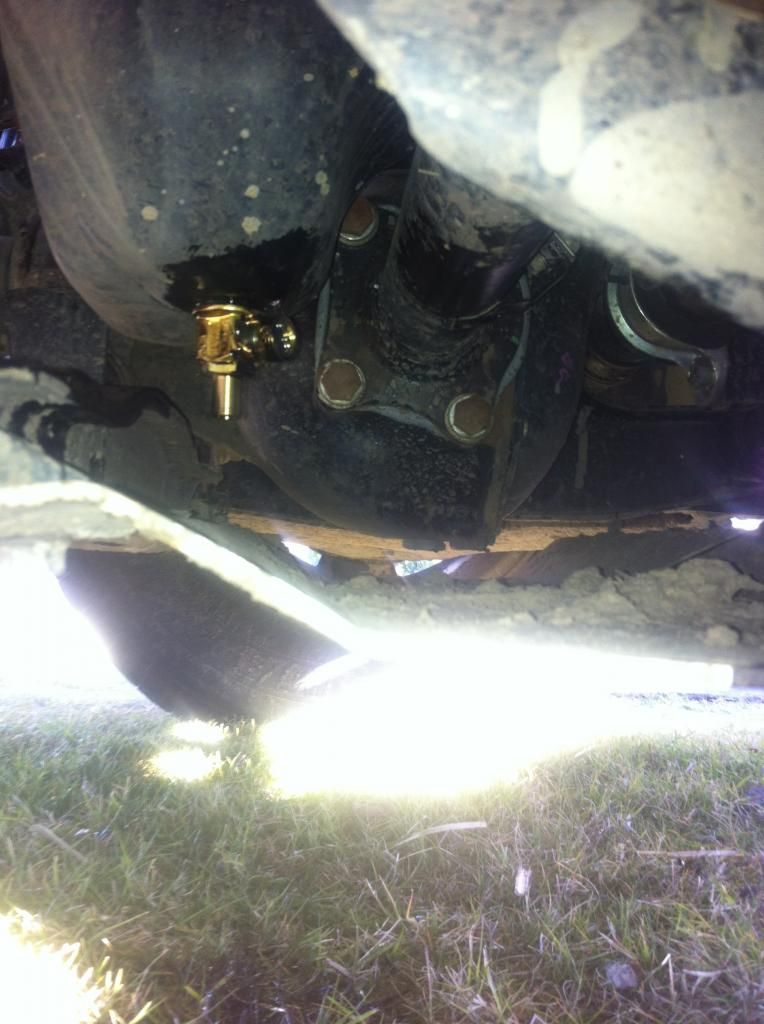 Not great pics but you get the idea. I used a 19mm open end spanner on the square body of the valve to nip it up tight as the 17mm brass hex section below is pretty soft and I wasn't confident putting too much weight on it. I'll have to drill my bash plates another day or just get a hose with a 90 degree bend to bring it out the side of the plates.