Hey guys, has anyone measured up their standard rubber?
I was tinkering this fine fathers day and had my standard ML 245/65r17 (29.5") up against a 265/70r16 (30.6") from my MK and they were both the same diameter and width.
I then measured next to a 31x10.5r15 and the stockies were larger?
Not sure if I've been drinking too much but that's what i found.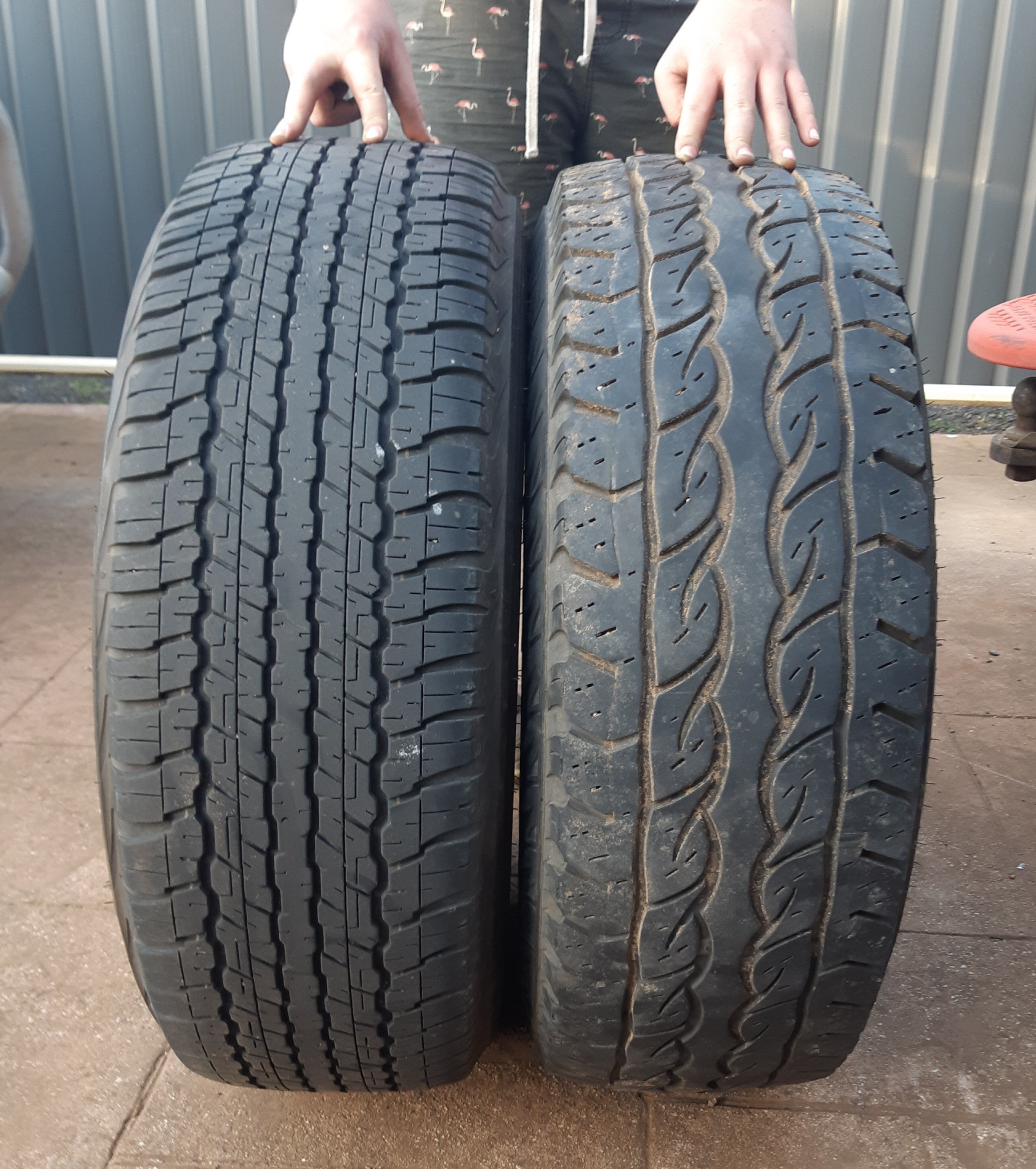 The 31x10.5 is on the right