Hi Everyone,
I've been on the forum for quite a while and thought it was time to start my build thread going as I got some mods on and Sej helped me out with the pics.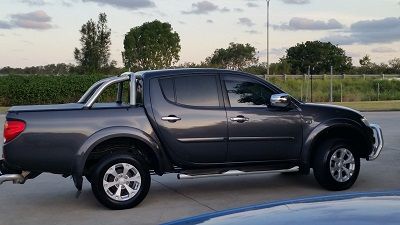 This is the day I picked her up, 2013 MN GLX-R with 50k kms on the clock. As this is my first car and first 4x4 (obviously), I was a little unsure of what to get. I needed capability to drive to Bris everyday and wanted some off-road weekend adventure traits. I was going to get a D22 Navara, but I changed my mind after research and opted out after I drove it, didn't drive as well as the Triton in my opinion . So far I'm loving the Triton and its doing me well! It goes a lot of places my friends can't!
It came with anti-rust proofing, tub liner, duel battery set-up (in the tub), reverse camera, EBS and factory Diff Locks (which helps a lot)! Pretty good grab I thought.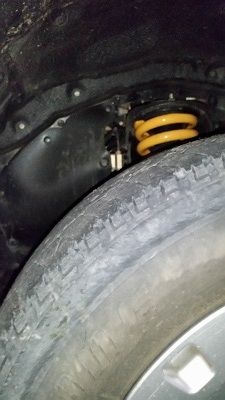 Soon after I got some new suspension giving it around 2" of lift.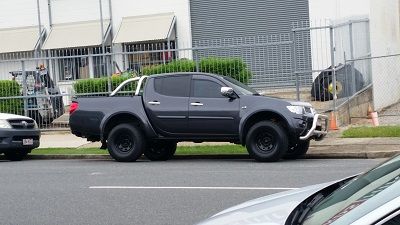 A month or two after the new legs, I got the some new shoes to suite, 265/75/16 Yokie Geolanders.
Next mod is Rock Sliders, in the mean time I decided to paint my sports and nudge bar using dupli-colour custom wrap. I will probably also do the badge and grill, the chrome doesn't match the black parts very well
Future mods:
ML Tub conversion: IF ANYONE HAS A ML CHARCOAL/GUNMETAL TUB IN BRIS HIT ME UP!
UHF
XroxBar
2.5" or 3" exhaust
Tow-bar raise mod
Snorkel
Roof racks/awning/light bar
That is all I have done so far, I will update the thread when I have got the next mod fitted!
Thanks for reading!
Jacob