So after booking my snorkel in earlier this week and then winning a bullbar on ebay today i figure its getting on time to start one of these!
Got my 07 GLX-R triton in September 2010, at the time was debating whether I got the sr5 Hilux or the triton. The Toyota's had the reputation but they also came with the $$ factor so with that in mind I chose the triton, and I am absolutely rapped!
So I have decided to do my own build thread,
Already had a pair of Uniden, UHF handhelds so a UHF wasn't first on the list. After having a look around on here I got myself the iPod connector cable and also at the same time got some Bridgestone Dueler A/T 245/65/16 for the rear. Have kept the front 2 tyres as they were in good condition but the 2 rear were terrible on a wet day, I was sliding everywhere.
My interest in doing more to my triton became more and more after searching around this forum!!! It's a curse I swear, so down went a deposit onto a set of bash plates from reeldreamer. It was the GLX-R laser cut-out that sold me!
and they have had a good workout!!!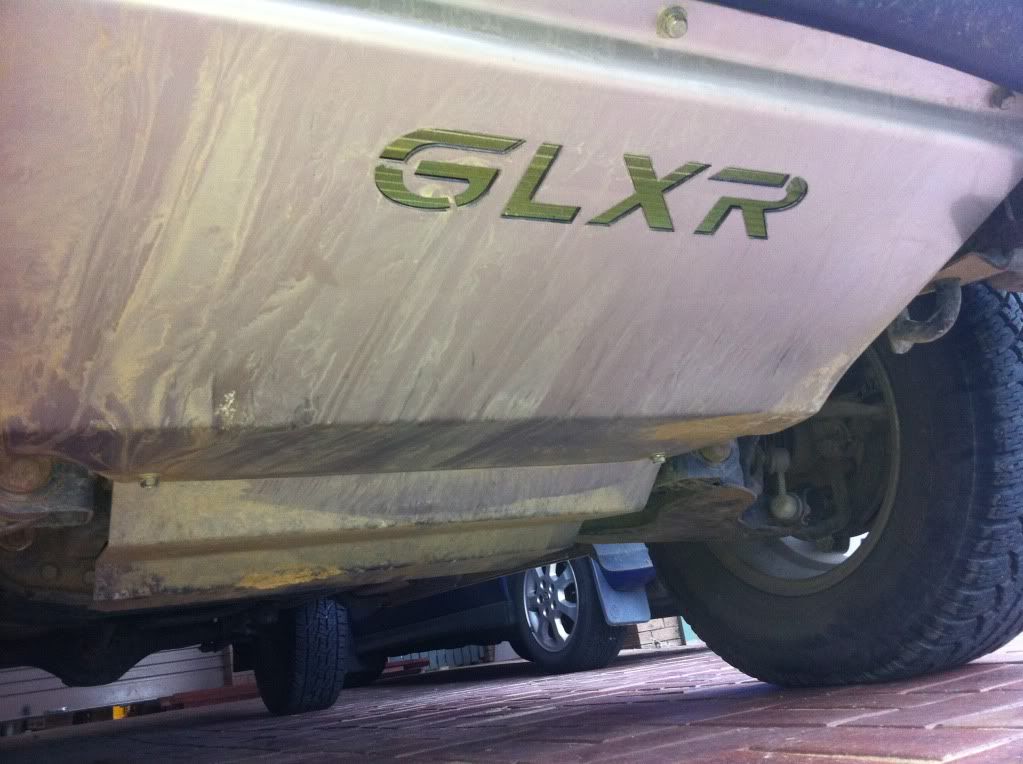 Next up was a UHF. After much re-search on what to buy and how to install etc. I went with the GME TX-3440. I didn't want change too much to the dash etc so this way all the controls are on the mic. Installed myself.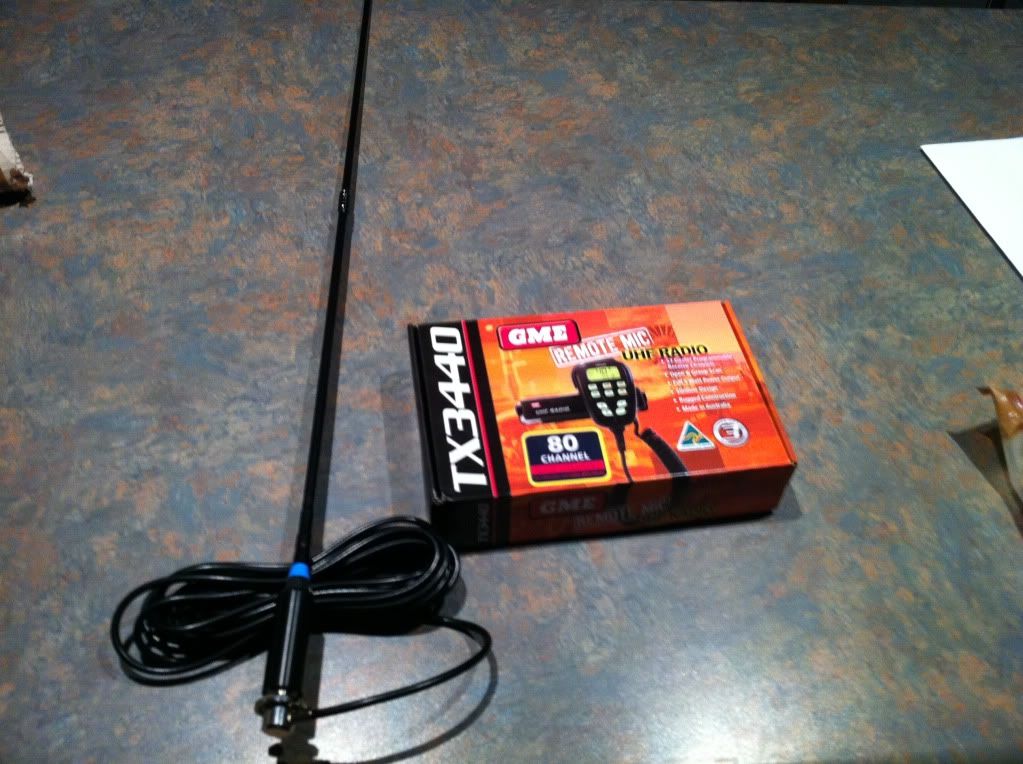 Went on my first NTN trip and had a bit of white smoke coming out the back, with some pointers from Mattz and a few of the other guys on the trip it was off to Mitsi for the manifold replacement. Got the car back and in went the provent catch can!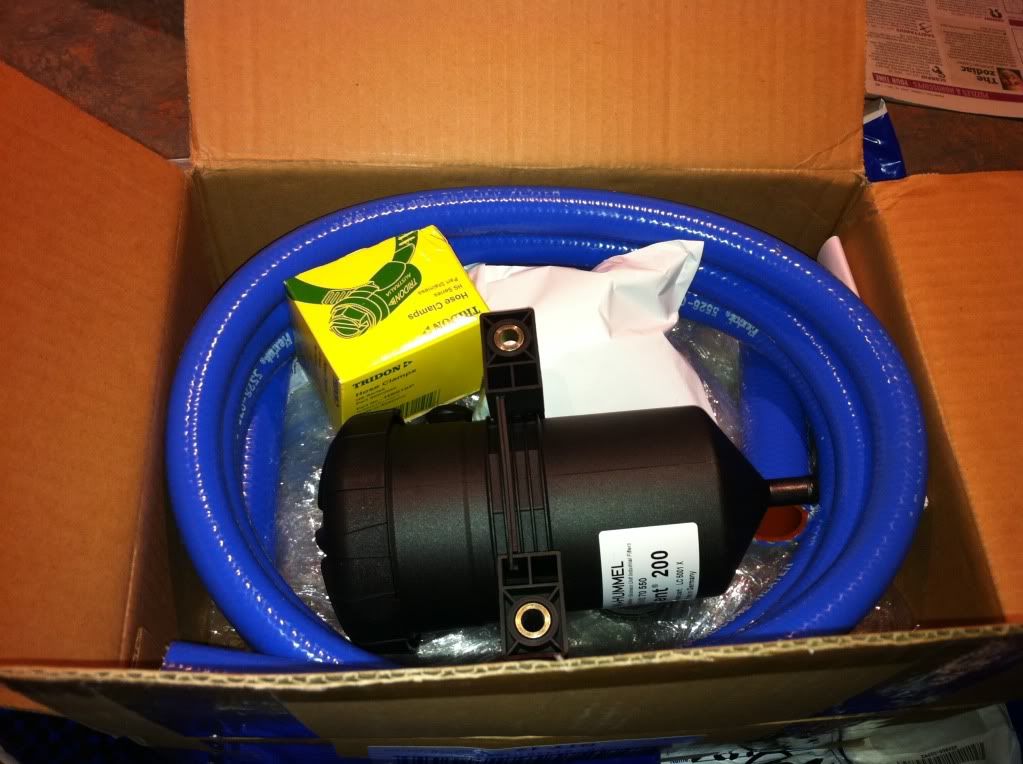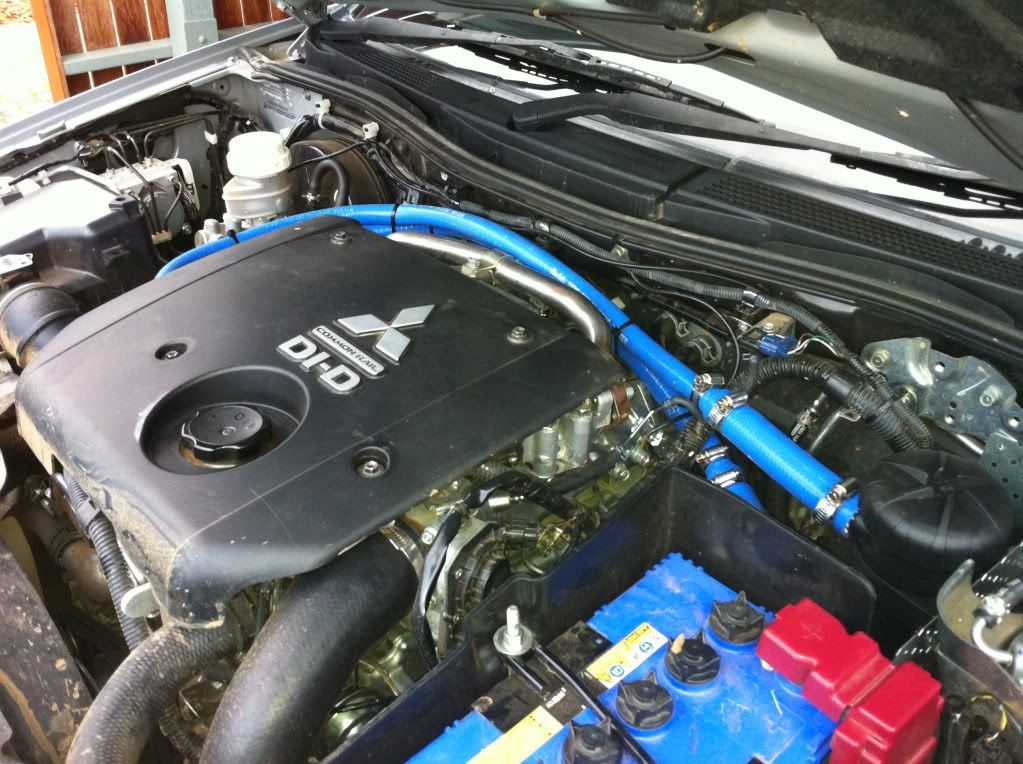 After a couple of trips seeing as how dangerously close I came in a couple water crossings I have decided on the Safari snorkel. Thanks to Mattz for helping me out with this one! Its on order and should hopefully be installed within the next couple weeks!
Have been looking at all the different brands and styles of bullbars but have been most convinced on the ARB Deluxe Bar with the Fog Lights. This way I can get the scrub bar/side step and rear bar all matching. Found one on eBay quite cheap, put a bid on and was the ONLY bidder so $800 later I now own a deluxe ARB bar!