Hey,
Thought is was about time we got a dedicated thread up again on the forum detailing the Re-kon suspension package we have for the ML/MN Triton.
Our Re-kon line of suspension has been designed for maximum wheel travel, ride quality and versatility to suit a range of uses and lifts.
This kit features:
1. Front Coilovers @ $1295
Adjustable height front coilover with lifts of 1.5" through to 4" available with the movement of the coil seat up or down on the threaded body of the strut.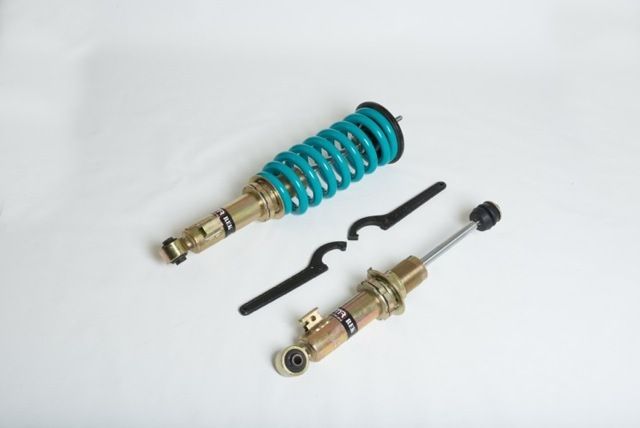 These coilovers come fully assembled and ready to bolt straight in, just remove your current assembled strut and then install the MR Re-kon item. No need to disassemble the current one to use the coil top hat.
We use a brand new factory top hat, and the C Spanner is also included to adjust the coilvoer also included.
The valving on these shocks is superb, and the ability to dial in the exact amount of lift you need is really a nice feature.
It takes the guess work and lottery out of front end lift compared to a static height strut as you can allow for and re-adjust the pre load on the coil after install once that first initial bit of sag comes into the coil as it take son the weight of the front end and aftermarket accessories you have fitted.
Then as the coil sags over time (As they all do) you can keep adjusting the coil seat up to accommodate for the loss of ride height... Obviously the coil will have a limit to the amount it can be adjusted in terms of height and time as well, but it's a handy option as a short term solution until you replace the coil in due time.
2. Long Travel Rear Shocks @ $440
Some images of the kit: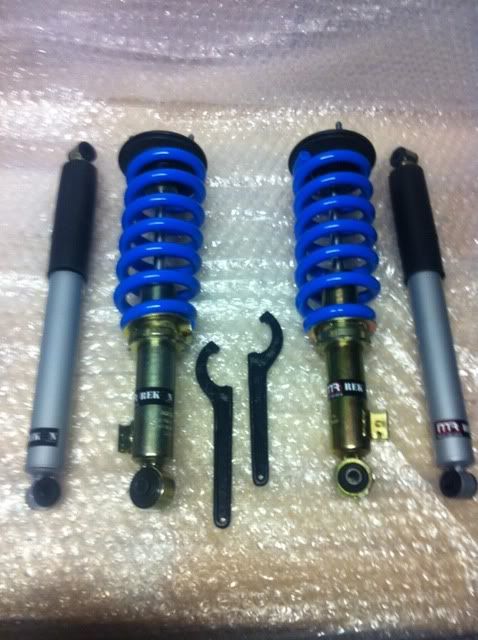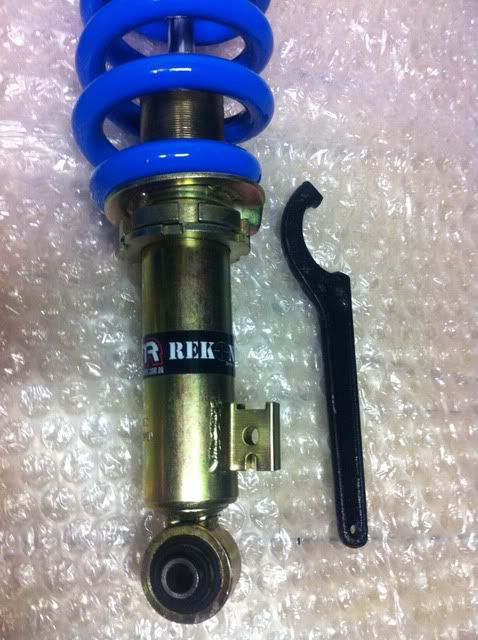 We combine the coilovers and rear shock as a package with some discounted pricing:
A. Complete kit:
2 x Assembled coilovers with your choice of coil (King, Dobinson, Lovells in a spring rate to suit your needs)
1 x Coilover Adjusting C Spanner
2 x Rear Shocks

$1595
Freight TBA once you advise of the location.
Note - To run lifts of over 2" there are certain things which become compromised and it takes some work to get these larger lifts to work.
- Obviously more CV angle and the associated increased danger fo CV failure
- Bump and Droop stops will need to be altered.
- Brake lines will need to be extended.
- Wheel alignment issues and UCA clearance can also be factors.
It is important to consider all the factors that will effect your vehicle when lifting suspension and adding bigger tyres.
We suggest you consult a local engineering to ensure what you have planned can be approved and insured etc.
Warranty:
All our Re-kon gear is covered by a 2 Year Warranty. Unlimited kilometers in this time.
3. Leafs:
As far as leaf spring options we can recommend the Sax product, check out the thread here:
http://www.newtriton.net/phpbb/viewtopic.php?f=55&t=11288
Pricing from $1150 - $1450 depeniung on the load spec of the leafs.
Also the Dobinson leafs are a good quality product at a reasonable price, with options to suit different load requirements. Pricing form $685
All leafs are supplied with new bushes, u-bolts and standard length greasable shackles.
We like to discuss you vehicle set up and it's always a good idea to get your truck weighed before we start so we can dial in the exact leaf that will best suit your needs.
Customers builds:
Trav's Triton:
Probably my favorite build to date. This truck is so neat and the custom work Trav has put into it really makes it a cut above. Love the colour as well
295/70R17 Tyres
About 3" up front and 2" in the Rear
Build thread:
http://www.newtriton.net/phpbb/viewtopic.php?f=51&t=16149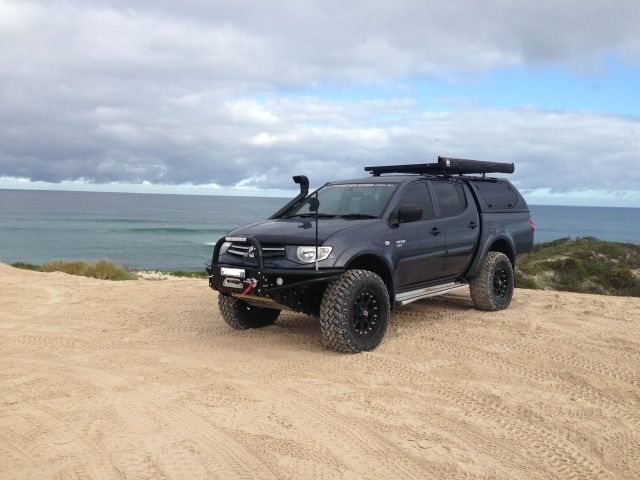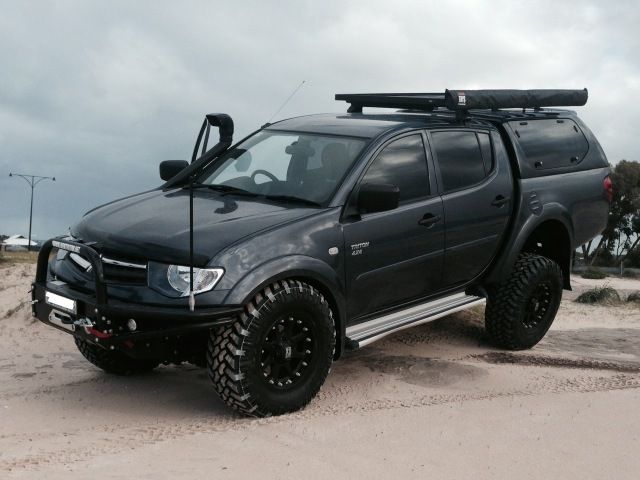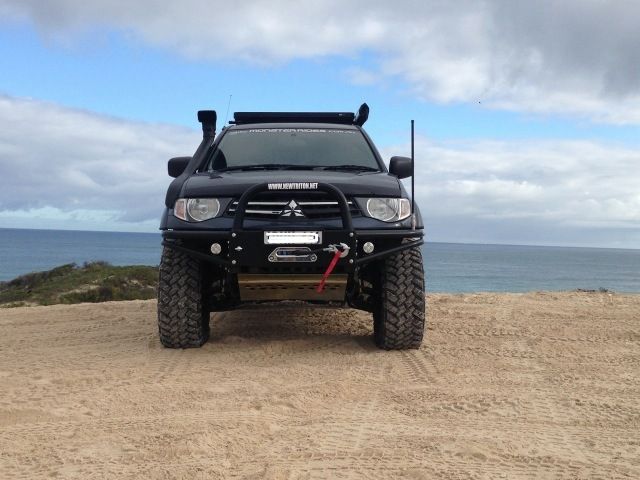 Ben's Single Cab:
Some images of the kit installed in BEN115's Single Cab... 33" and 35" tyres are run on this truck.
Neat build with some awesome custom barowrk as well.
Build thread here:
http://www.newtriton.net/phpbb/viewtopic.php?f=15&t=6947&start=25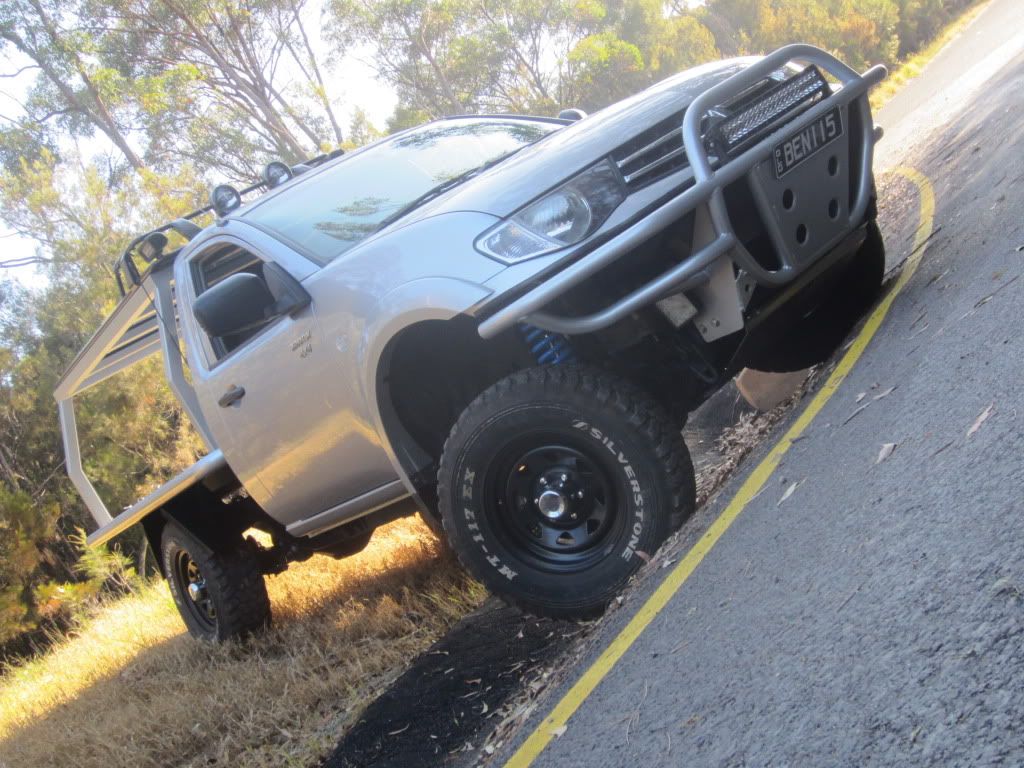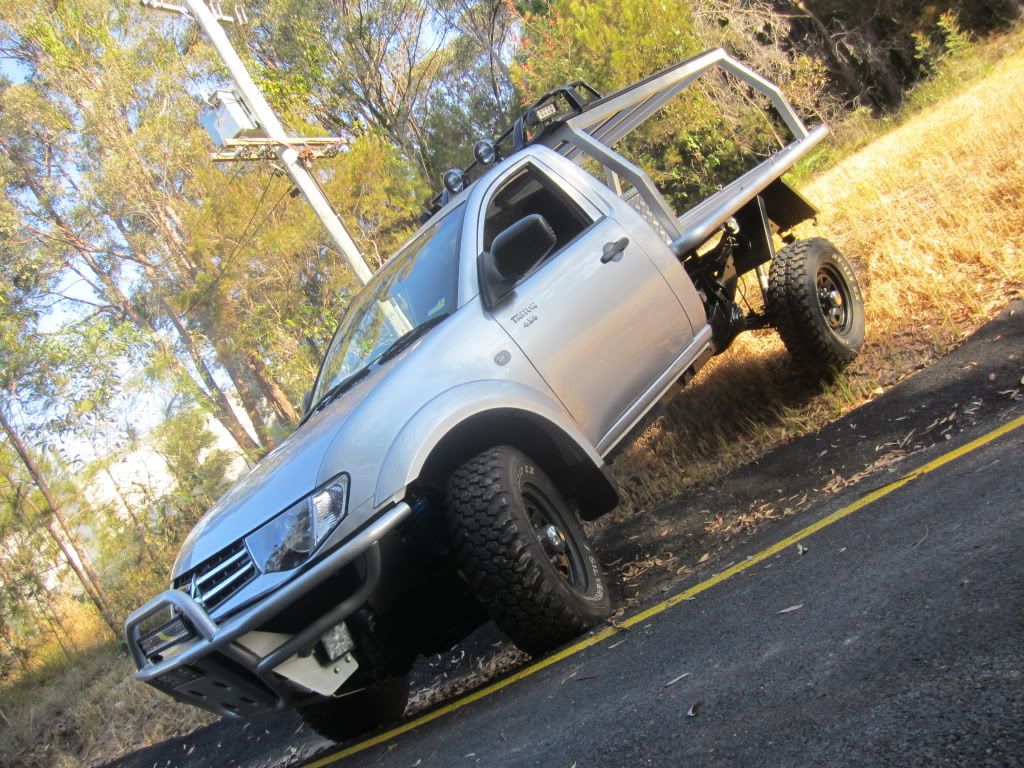 George' Triton:
(1st one... Onto 2nd now)
Another client George sent these images across while on his trip up to Fraser... This Triton is looking really nice with a great stance... Running about 3" of lift up front and 285/75R16's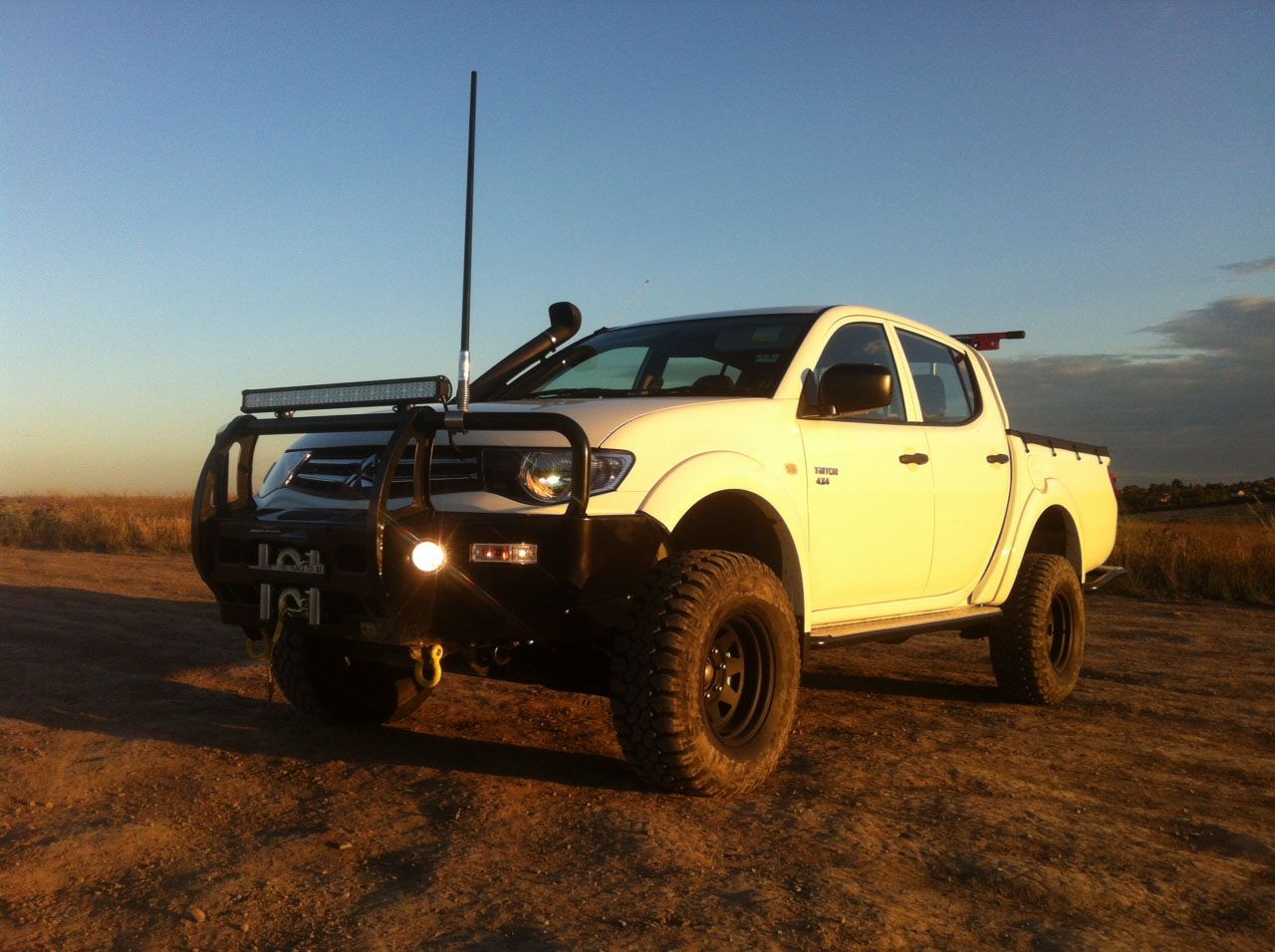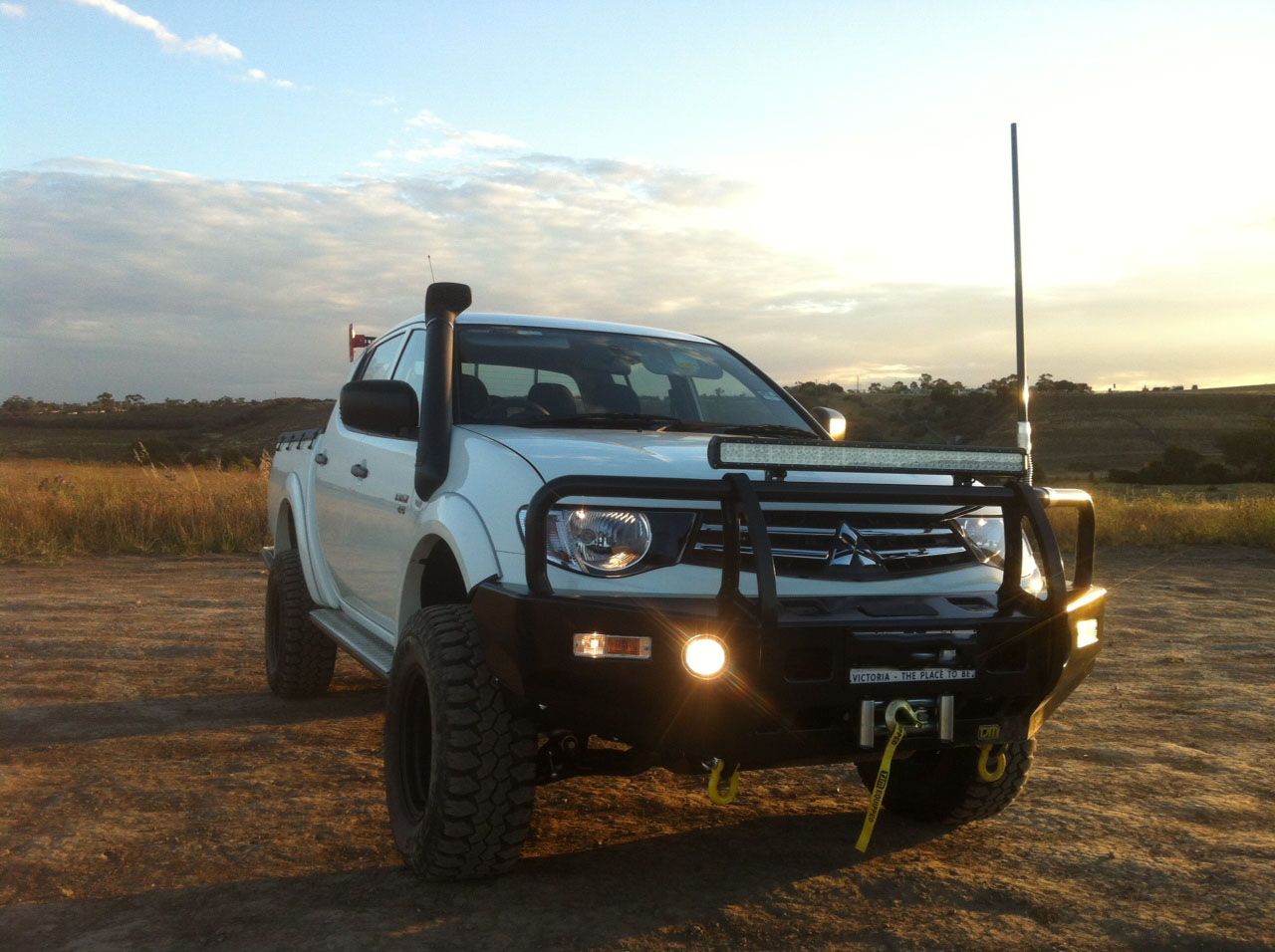 Mat's Monster Triton:
This big girl has pushed the limits on what Tritons are capabel of:
Rekon Coilvoers set @ 4" Up front
2" Dobinsons Leafs + Extended Shackles
35" Tyres
2" Bodylift also installed
Build thread:
http://www.newtriton.net/phpbb/viewtopic.php?f=51&t=15701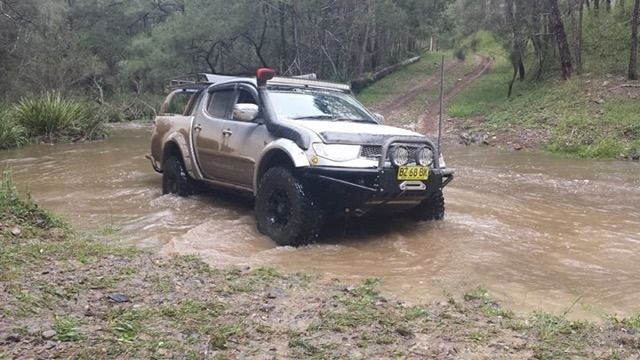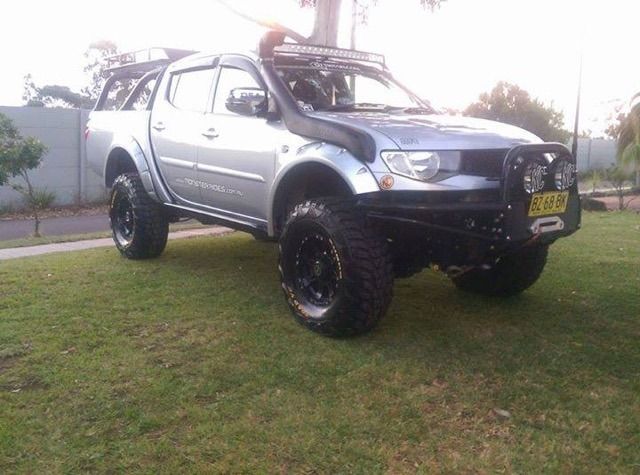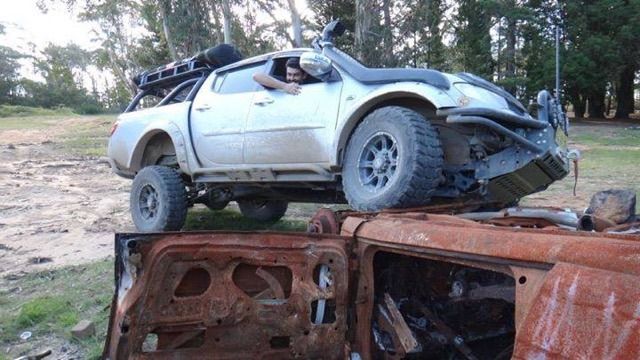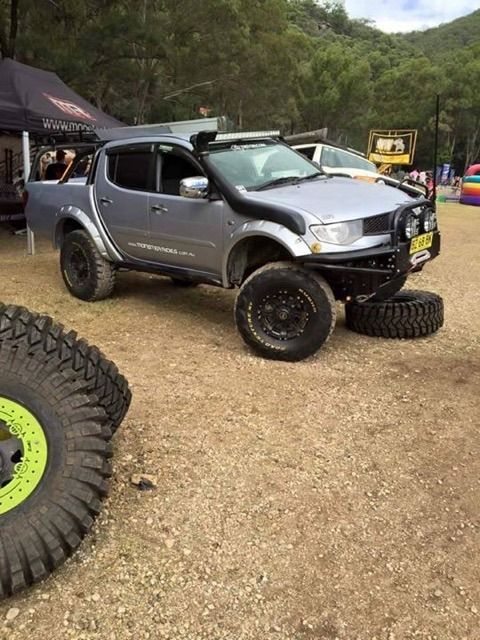 All of this gear is in stock and ready to ship, so please drop us an email or call if you would like any other information on a set up which might suit your needs.
Cheers,
Matt